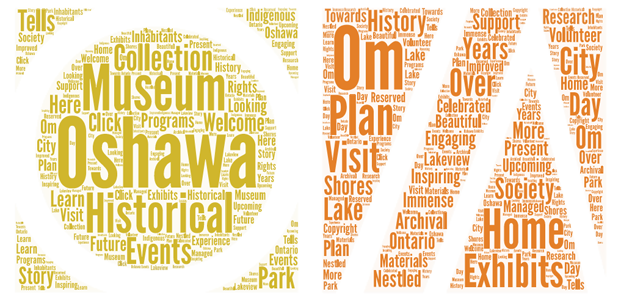 For over 60 years, the Oshawa Museum (OM) has celebrated our City's history with engaging events, inspiring exhibits, and an extensive collection of archival materials. Nestled on the shores of Lake Ontario in beautiful Lakeview Park, the OM tells the story of Oshawa from Indigenous inhabitants to present day. Home to Oshawa's history, the OM is managed by the Oshawa Historical Society.

The Oshawa Museum is situated on the traditional territory and treaty lands of the Mississaugas of Scugog Island First Nation. Our work on these lands acknowledges the signatory communities of the Williams Treaties, as well as the Mississauga Nation and other members of the broader Indigenous community, for their resilience, and their longstanding contributions to the area now known as the Durham Region.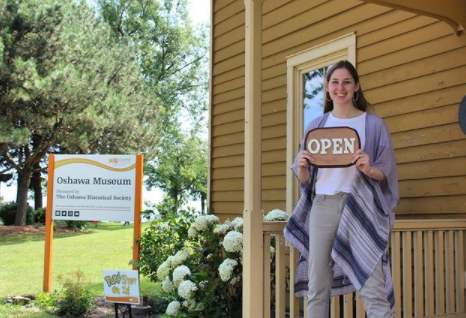 The Oshawa Museum is open year round for tours - learn more about how you can experience the Home to Oshawa's History!
Leaving Home, Finding Home in Oshawa:
Displaced Persons and Stories of Immigration
Opened Fall 2021
The aftermath of World War II saw a world faced with mass movement of human beings on a scale never before seen. Initially the idea was to "repatriate" people back to the countries from where they had been displaced, and there were over 1.1 million people left who were determined "non repatriable." The job of finding homes for these individuals was handed over to the newly created International Refugee Organization (IRO).

In 1947 the Canadian government agreed to open the borders for 5000 displaced persons to come to Canada and begin life anew.
Since 2016, the Oshawa Museum has been undertaking a very important oral history project. The focus of this project was to
collect the memories of those who arrived in Oshawa as displaced persons and post-war immigrants, many hundreds of whom resettled in Oshawa due to economic and social factors, positively contributed to the city as both an industrial hub and as the proud beneficiary of a rich cultural landscape.
Visit the OM to see this exhibit!
Experience our NEW 360 tour of Leaving Home, Finding Home in Oshawa

Visit the 360 Tour Here:
https://liberty360.ca/OshawaMuseum/LeavingHomeFindingHome/v1.html
Thank you to our sponsor, Ontario Power Generation, and donors for helping make this possible