Volunteering at the Oshawa Museum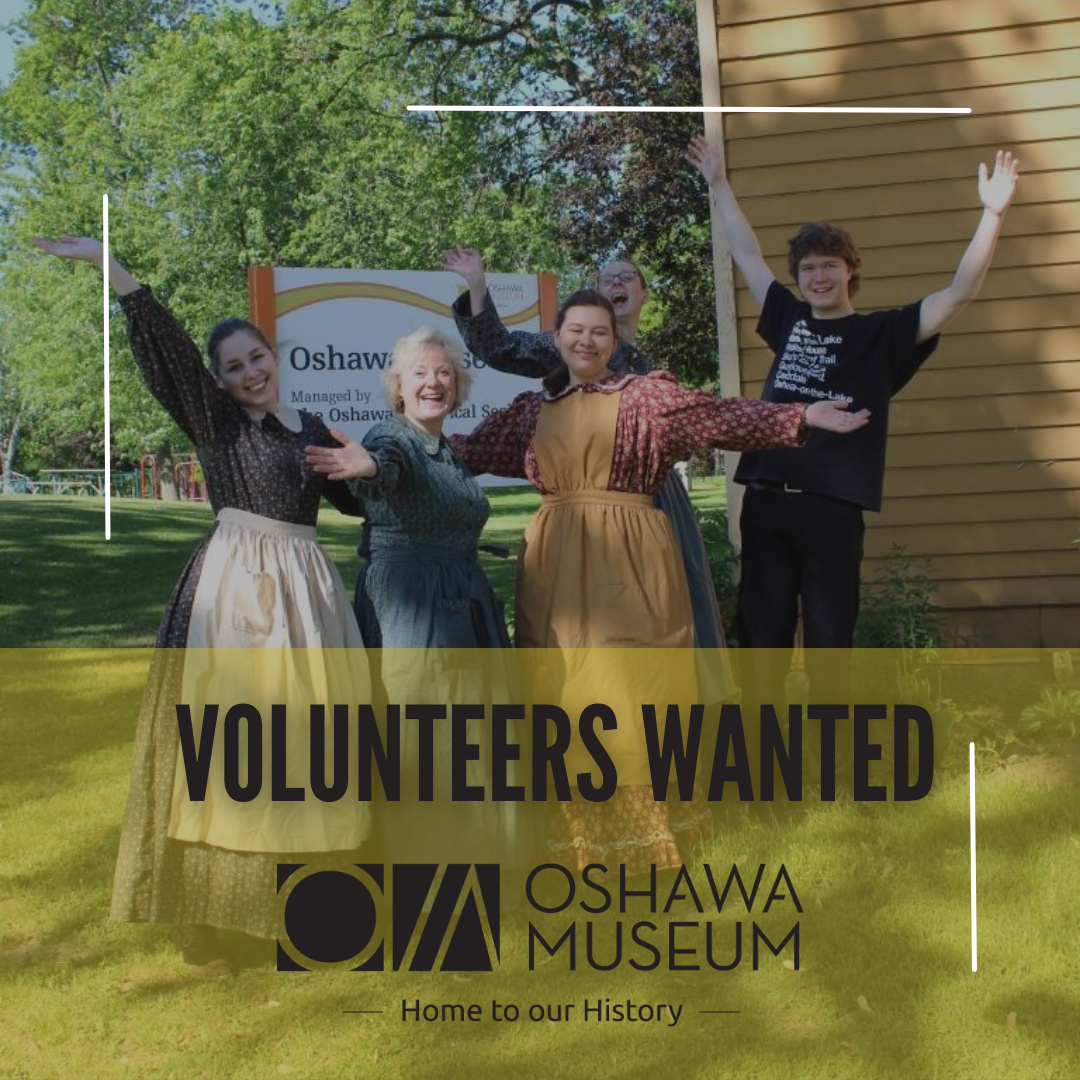 The Oshawa Museum can offer you involvement with an organization committed to preserving Oshawa's heritage, working with trained professionals where you'll be part of a team. We are looking for individuals or special interest groups with a genuine interest in Oshawa's history that can foster the growth of its collection and stimulate public awareness of its programs and facilities. There's a position waiting for you now!

Free admission to the Museum and special events

Individual membership to the Oshawa Historical Society after 50 hours in a year

Invitations to recognition events, meetings and training sessions

High School Students - your hours count towards your Community Involvement Hours!

Knowing you are making an impact in your community
1. Review the Current Volunteer Opportunities.
2. Complete and return the application package along with a current police background check (background check not applicable if you are under the age of 18).
3. Attend an interview.
4. Receive notification of your application status and the next steps in the process.
*Please note: availability of volunteer positions varies and is not guaranteed. Your application could be kept on file, and once positions become available, we would notify you.
Volunteer Application Package
Questions about Volunteering? Contact the Museum - 905-436-7624 x 106, or email: